Play and pray with Penny the Prayer Bear!
Meet Penny the Prayer Bear – the perfect Eid gift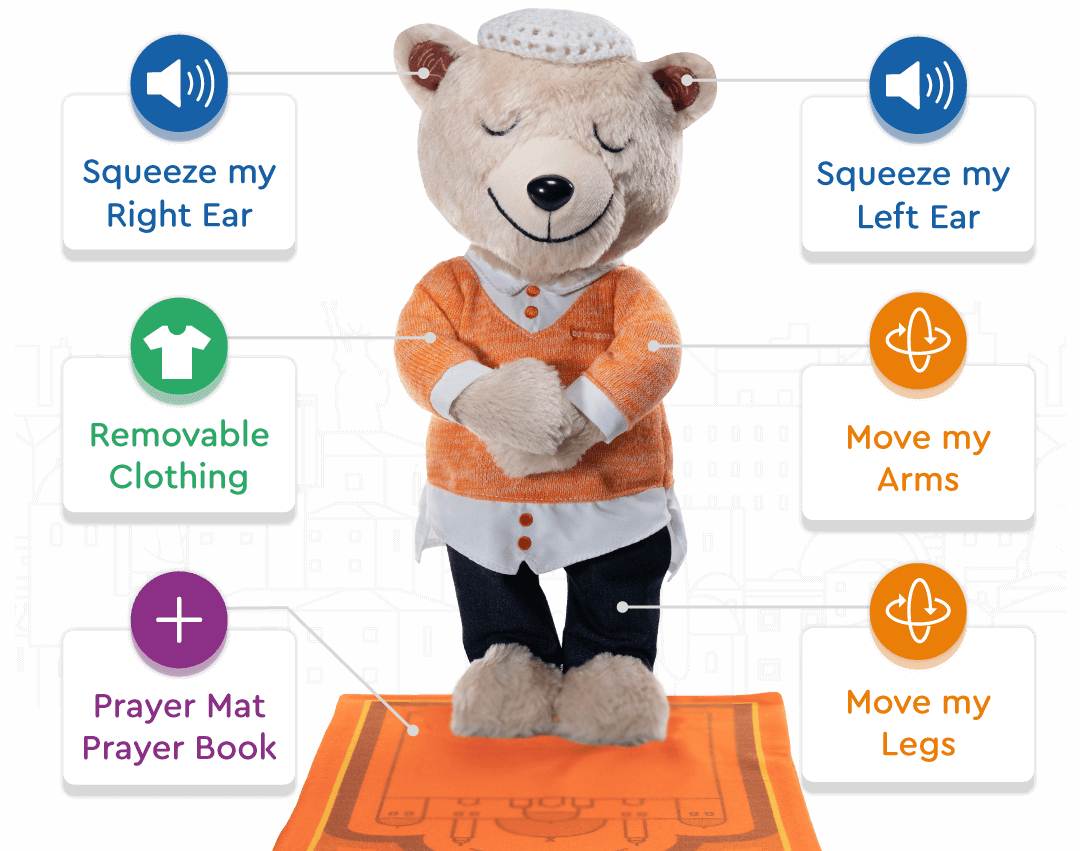 You can bend Penny into all the different prayer positions, so your little ones can follow all the positions.
If you squeeze Penny's left ear, you will hear the Adhaan (Call to Prayer), and if you squeeze Penny's right ear, you'll hear a fun mix of greetings and Surahs; from Salaam to Surah Ikhlas.
Penny also comes with a prayer mat, mini prayer guide and downloadable app to help your child understand more about salah (prayer), and know what to say when they pray.
Not only is Penny the cuddliest bear around, he teaches your child how to pray. And here's the best part, every time you buy a Prayer Bear, you're helping give a vulnerable orphan a better life, with 100% of profits going to our OrphanKind appeal.
Buy your very own Penny the Prayer Bear now for just R750 – it's the ideal gift for the budding little Hafiz in your life!
LIMITED STOCK AVAILABLE
---
Delivery Information
Order now, and you'll receive your very own Penny the Prayer Bear before Eid!